HuskiMail: Business Email
that just works.
Affordable month-to-month business email with anti-spam and other features that just make sense.
Anti-Spam Built-In
HuskiMail learns as you tell it what is spam and what isn't. Your inbox is smarter with HuskiMail.
Great Alternative to Google or Outlook
Get HuskiMail to send & receive mail from you@yourcompany.com starting at $3/mo. Our service is easy and customizable. You'll increase sales and trust with your own branded email address while saving money compared to Google or Office365.
Custom Email Signature Templates
Express yourself and your brand with pre-made email signature templates. Tons pof options to choose from.
Get HuskiMail to send & receive mail from you@yourcompany.com.
Auto-renews every month. Upgrade, Downgrade or Cancel any time.
Say 👋 to Affordable Business Email
One plan to rule them all. Starting at $3/mo.
HuskiMail Flex
Professional Email at a monthly rate.
Quick Set Up
1 GB per Inbox
Secured In/Out Bound
Unlimited Free Forwarding
Unlimited Addon Domains
Monthly Billing (or Annual)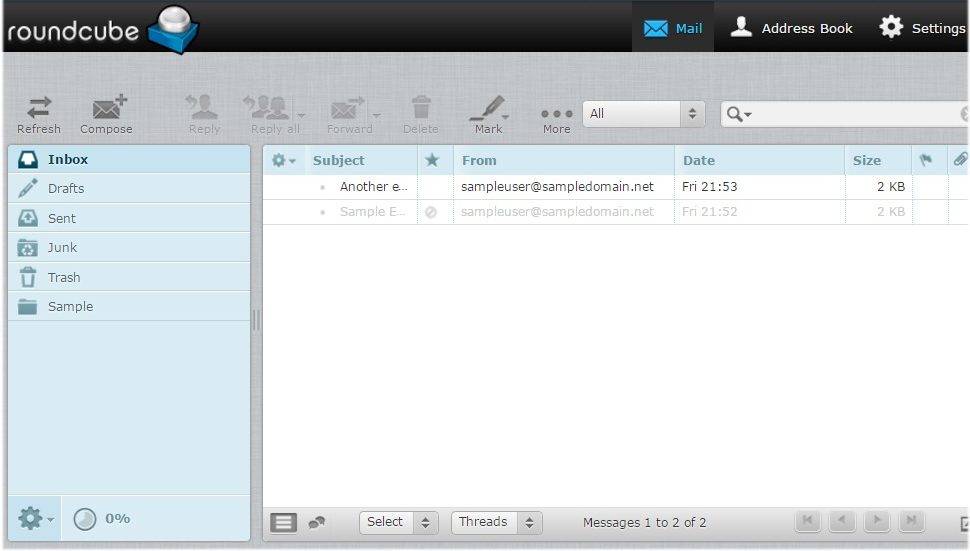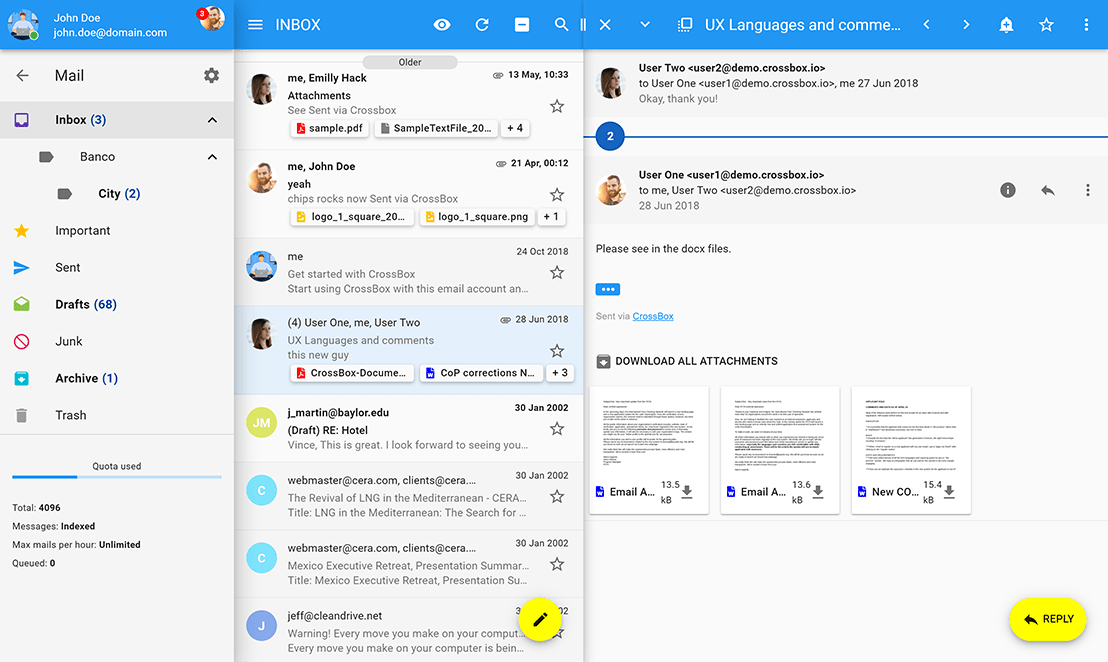 Cool! This is an actual screenshot of the email program.
Control Panel Email vs HuskiMail
Intuitively organize, review, and compose messages in a way that will feel similar to popular business email programs like Gmail or Google Workplace (formerly G Suite). With a new company email address from HuskiMail, you can even preview attachments, delay sending a message, or remind yourself to send later.
Customized, Professional Email Signatures
Cool! This is an actual demonstration from the email program.
Professionally represent your business with branded email messages through the entire email conversation. Keep your company top-of-mind for your customers by ensuring they see your branding when they receive your business emails. Choose from dozens of pre-made email signature templates.
AI-Powered Anti-spam, Built In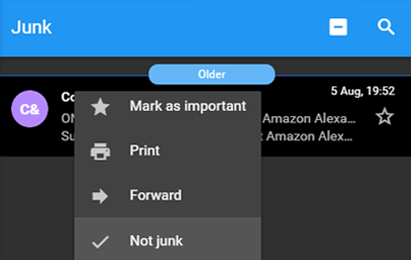 Cool! This is an actual screenshot from the email program.
Enjoy powerful and intelligent anti-spam features that protect you and your team.
See spam warnings on messages that trip security flags and rules. Mark spam messages as "junk" or "not-junk" on the fly to teach the AI how to detect spam in the future. See if a message's sender is who they say they are with active identity confirmation protection (DKIM, SPF, DMARC based).
And many more email benefits…
Select one to learn more…
Catch and correct errors before the email actually reaches the recipient.

HuskiMail displays Email Health Indicators next to each email, so you can spot and avoid emails from malicious senders.

Teach HuskiMail what emails you want and don't want in your Inbox.

You can create both simple and complex (nested) email folder structures, organizing your email space just the way you like. 

Automatically perform actions on incoming messages based on conditions you set.

Powerful mail searching tools to help make it easier to search long email history.

Just enter your email address details, and relax while the Import tool grabs your old emails.

R

Autoresponder (out of the office)

Create custom vacation or out-of-office messages that run on a schedule.
Make attachments available to your whole team in chat.

Download the PDF version of a file, send files via email, and share files with a unique URL.

Everyone you have communicated with, within a single and intuitive interface that makes contact management easy.

Start a new email thread, a chat, or view and edit the contact by hovering over their avatar.

R

Security and Access Recovery

Built-in Two Factor Authentication (2FA) support, with several recovery options in emergencies.

Switch between HuskiMail accounts without signing out and back in again.

Automatically delete older email messages after a certain period of time.
Send mail later instead of now. Great for managing reply time expectations on busy days.

You can preview any document, spreadsheet, presentation, image, audio, or even video directly from your inbox.

HuskiMail has over 25 formatting options that allow you to style your email in detail.

HuskiMail lets you snooze any conversation. Just choose the timing (like a week, a day, etc) and it will remain out of your sight until then.

Undo deleting an email and more with the Undo button.

HuskiMail lets you quickly send prewritten responses to common questions you might get in your email all the time.

Create email reminders for yourself to follow up on a message you've already responded to.

Choose from over 20, professional email signatures that autofill with your information.
Get HuskiMail to send & receive mail from you@yourcompany.com.
Auto-renews every month. Upgrade, Downgrade or Cancel any time.