HostHuski Help Center
Find answers to your questions and solve issues fast.
Getting Started
How to begin using your HostHuski services like Domains, Hosting, and Email
HostHuski Hosting
How to use HostHuski and cPanel to manage your website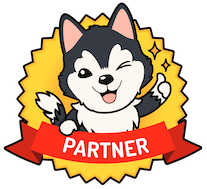 HostHuski Partners
How to take advantage of your Partner perks
HostHuski Domains
All about managing domains on HostHuski
My HostHuski Account
How to manage your HostHuski Account
HuskiMail
How to use our Business Email service
Other Products & Services
Learn more about other products like Automatic Privacy Policies and more.
Troubleshooting
Common issues and how to solve them
Still having trouble? Send us a chat now or email us.