Premium White Label Hosting Services
Use and resell our premium hosting without any hassle — extra perks included!
Make Money as a Partner
Reselling our hosting is one of the easiest ways to gain recurring, passive income from your web clients based on our already-low prices.
Increase Client Retention
Your clients will like staying with you for their after-website needs while our amazing white-label service will continue to bolster your reputation.
Let Us Handle It
We provide free concierge-quality service to our Partners who don't want to mess around with the technical stuff. Support costs nothing extra.
See the Savings!
Tier conditions* apply to purchased Siberian (and Malamute) plans only.
Up to 10 Plans Purchased
Tier 1: $7.65 for Siberian
Central Accounts Dashboard

Dedicated Account Management

Optimized & Traffic-Ready

Drag & Drop Page Builder

Complimentary Website Transfers

UNLIMITED Staging Sites at Your Domain
 UNLIMITED Free SSL for all subdomains on a secured domain.

$0.50 One-Time Fee (Per Plan)
11 to 49 Plans Purchased
Tier 2: $7.20 for Siberian
Everything from Tier 1, Plus…

White-labeled Support Widget

NEW! 10% Maintenance Discount

$0.50 One-Time Fee (Per Plan)
Over 49 Plans Purchased
Tier 3: $4.50 for Siberian
Everything from Tier 2, Plus…

19% Maintenance Discount

Whitelabel Marketing Kit

Beta Access to New Perks

$0.50 One-Time Fee (Per Plan)
Do you have more than 99 websites to bring?
*Tier conditions are subject to change but such changes will not affect any currently-held benefits.
Cost visibility, white-labeled staging URLs, and more 
clients.mycompany.com/myclient
dev.mycompany.com/myclient
stage.mycompany.com/myclient
White-labeled development URLs.
Maintaining your branding is important when you're using any white-label service. Just point your subdomain and allow your client sites to be built under YOUR company's name! 
Unlimited staging sites under your name.
We can offer unlimited free staging sites on our server, because we want to support your growth, not nickel and dime you for resources like our competitors. Enjoy unbridled scalability without additional cost.
Take a Peek At Our Partner Perks:
Learn why we offer one of the best partner hosting programs anywhere!
Dedicated Account Management
Partners have a direct contact here at HostHuski that can help solve their priority support issues, and answer questions as business grows! Includes phone support for Partners in the USA.
Optimized & Traffic-Ready
HostHuski servers already run smooth and fast, like a german sports car. We keep our server tuned and monitored 24/7 for performance and uptime. Traffic? Bring it on, baby.
1-Click WordPress Install
Install and use WordPress in seconds with 1-Click installation from your control panel. No code or technical skills required. Need an install done and configured for you? We do that for free too.
Complimentary Website Transfers
We migrate each and every new website that comes into HostHuski absolutely free, but HostHuski Partners get priority.
Highly Secured Hosting Environment
Our servers are monitored and secured inside and out with state-of-the-art proactive firewall systems and SSL powered by LetsEncrypt CA.
White-labeled Support Widget
Partners can embed a chat widget on their own site to provide their clients with seamless (and white-labelled) access to HostHuski support.
What are you waiting for?
FAQ
Here are common questions about our Partner Program.
HOW does your pricing work?
Great question! We charge per hosted domain with SSL which usually means one domain per client. This is so we can provide you with SSL for that domain and for the security of that account.
Discounts are applied at checkout with a special Partner exclusive coupon code.
How does unlimited SSL work?
SSL is applied to all subdomains of a domain set up with SSL, by default. We don't limit how many SSL certificates you can have for your account, but you do have to have SSL already running on your domain to protect the subdomains as well.
What HAPPENS IF I Suddenly drop a tier? Does my bill go up?
Not at all! For example — if you bought a Hosting Plan at Tier 3, and later cancelled other plans down to Tier 2, you would still pay the Tier 3 price anyway for that plan! Discounts stick to the plan you purchased until cancellation. Only NEW signups are affected by your current Tier.
WHAT IS THE 50 cent Fee FOr?
Our credit card processor has a minimum charge that is not met when you buy a new account pro-rata a certain amount of days before the next billing cycle.
This fee is charged ONCE per account and will not be repeated on renewal. It is just to ensure there are no hiccups in processing your order. If we charged more for hosting this wouldn't be an issue. But we figured instead of charging you more per month, you could pay a small amount on your first order to ensure it goes through painlessly the first time you submit it.
Are you just a reseller for someone else's hosting?
Nope! WE are your host. We provision a virtual dedicated server on the cloud in a datacenter out of New Jersey. The datacenter is providing the hardware but we provide everything else! That includes software, firewalls, security, etc. We created our hosting company originally as a reseller. But it just wasn't right for us or our clients. That's why we did our own thing. To ensure top quality and control.
WHAT DO I HAVE TO DO TO QUALIFY FOR THE PARTNER PROGRAM?
All you have to do is own a client account with us that contains 1 or more of our hosting products. They can even be your own! As the amount of hosted domains grows in your account, so do your savings! Partners save all the way up to 50% every month. Yup. That's right. 50%!
Don't have an account yet? That's ok! Let us know how many clients you want to bring with you when you apply. We can get you the discount you want to start with if you onboard the equivalent amount of domains the same month you sign up!
HOW WILL MY CLIENTS PAY ME FOR HOSTING?
Your clients will pay you directly for the services you are providing. This allows you to determine the price that you want to charge for hosting (as well as giving you the option of adding in other services)! For payment processing, we highly recommend Stripe.
What does HostHuski technical support cover?
We are happy to assist you and your clients with technical issues related to DNS settings, server up-time issues, website transfers and more. We will not be able to assist your clients with questions about cPanel, or WordPress. We will be able to assist you, yourself, with both of these.
Do you oFFER/register domains?
Yes! You can register your domain when you buy hosting. We offer .com for only $12/yr. Other domain pricing may vary.
Can I have my own personalized nameservers like ns1.mydomain.com?
When using a nameserver for full control from your Hosting Account (cPanel) you and your clients will be required to use our nameservers:
ns1.smldt.co
ns2.smldt.co
to host sites with HostHuski. Clients don't usually notice or care what the nameservers are. Using our nameservers is optional but encouraged for maximum support.
CAN I REFER CLIENTS TO HOSTHUSKI WITHOUT BEING A PARTNER?
Yes! While the HostHuski Partner program is perfect for client sites you want to handle and charge for hosting, you can also refer us new hosting accounts and we will credit you $1 towards your account balance (if you have one with us) one time for every new signup that month. Just make sure they mention your business name when they sign up. Their business will stay with us. If you ever decide you want them to be part of your Partner account, let us know! While we can't provide a discount on the billing to you as they wouldn't be a new signup, we can still provide the same partner benefits on that account.
What Our Current Partners Say

We have used HostHuski for a number of our clients and what sets HostHuski apart is affordable rates combined with highly responsive and knowledgeable customer service. …When a client had a question about hosting, out of country resources, co-location etc, HostHuski provided extra-mile help, after hours to accommodate the difference in international time zones. HostHuski has become our global hosting solution of record.
Jamison, Davis & Partners Worldwide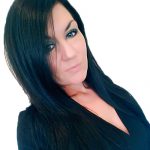 "Online marketing agencies are only as good as the services they offer. Server dependability plays a vital role in the success of marketing strategies. As a company, we demand a minimum of 99% server uptime and rapid response on any issues that may arise. Host Huski has proven time and time again that they are willing to go the extra mile to take care of our clients' web assets as a cohesive member of our internal team. Because of their exceptional customer interface, server speed, and dependability, Host Huski is our sole solution for hosting."
Carrie, ThinkBigSites
Let's do this! Sign Up Today!
We just need a little info to get started.