HostHuski May Be Able To Save You $300 On Web Hosting
Recently, one of our customers told us they saved over $300 on their yearly hosting bill when they switched to us. We're thrilled to hear this! It's always great when our customers are happy. More money for them means more money to circulate in the local economies. In times like this, having extra spending cash in your wallet is good for everybody.
How We Can Save You Money On Web Hosting
Quality hosting isn't always about saving money, but it shouldn't cost an arm and a leg, either. We try to be competitive and offer hosting at prices we feel are fair and will help your business succeed. So, how did our customer save $300? Well, here's how we managed it.
1. Lower Prices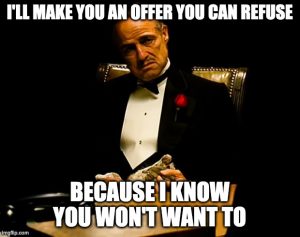 We offer lower prices than many of our competitors. A few extra dollars a month really adds up over time. If our plan is only $5 cheaper per month, that's a saving of $60 per year, but we go further than that. Compared to our competitors, our top ranked plans cost as much as $20 to $100 per month less. That's a big difference!
But it doesn't stop there, because we also don't have sneaky, dishonest contractual obligations, or starter deals that go up in price after a year. We also don't charge extra for better speed. What you get when you sign up is what you'll always get, and it comes with no annual contract or commitment required. We make you an offer you can refuse, but you won't want to!
How are we able to offer such great pricing without reducing quality? Great question. HostHuski is owned by a larger company called SmallDot, owned and operated from the heart of northern Utah. SmallDot designs and builds websites for clients and HostHuski was created to provide a safe and reliable place to host them. Thus, HostHuski doesn't need to keep pricing as high-margin as the competition; HostHuski's expenses are subsidized by SmallDot.
2. No Additional Charges for WordPress
Not only do we not charge extra for making sure your site is ready for WordPress, we can set you up with the Divi Theme for no additional charge. Divi comes with an excellent visual builder and a robust back-end editor that's perfect for new-comers and hard-core tech geeks alike. Annual access to use Divi is $89/year and includes an easy to use visual builder along with hundreds of beautifully-designed pre-built page layouts making it easy to get your website(s) up and running fast.
3. SSL Included

SSL is the new backbone of basic internet security. It helps protect user-submitted data from theft and hacking. Many hosting companies charge extra to get an SSL certificate. With HostHuski, however, the SSL certificate is included in our package. You won't pay a cent extra to get it, whereas big brand hosting companies may charge  an additional $100 per site per year.
So, What Could You Do With $300?
These elements combine to allow you to get great service from us while saving a lot of money. Just think of all the things you could do with an extra $300 or more? You could:
Eat out at fancy restaurants or take your business team out to an appreciation lunch!
Get some home/office improvement projects done ($300 will paint a lot of rooms!)
Pay for a year and a half with Netflix
Pay off some bills or save for the future
Pay your assistant to get you caught up on some extra office projects
Splurge on fireworks for the 4th of July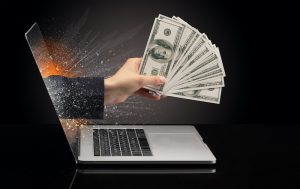 Save Up to $300 on Web Hosting Today!
If you're ready to have some extra cash in your piggy bank, then don't wait! Get in touch with us and see how we could save you $300 on web hosting, and maybe more! You'll save money on our base plans, and you'll get a WordPress ready server and great theme, and we'll set you up with an SSL certificate at no extra charge. What are you waiting for? Come and have a look today!