Webhosting: Bluehost vs HostHuski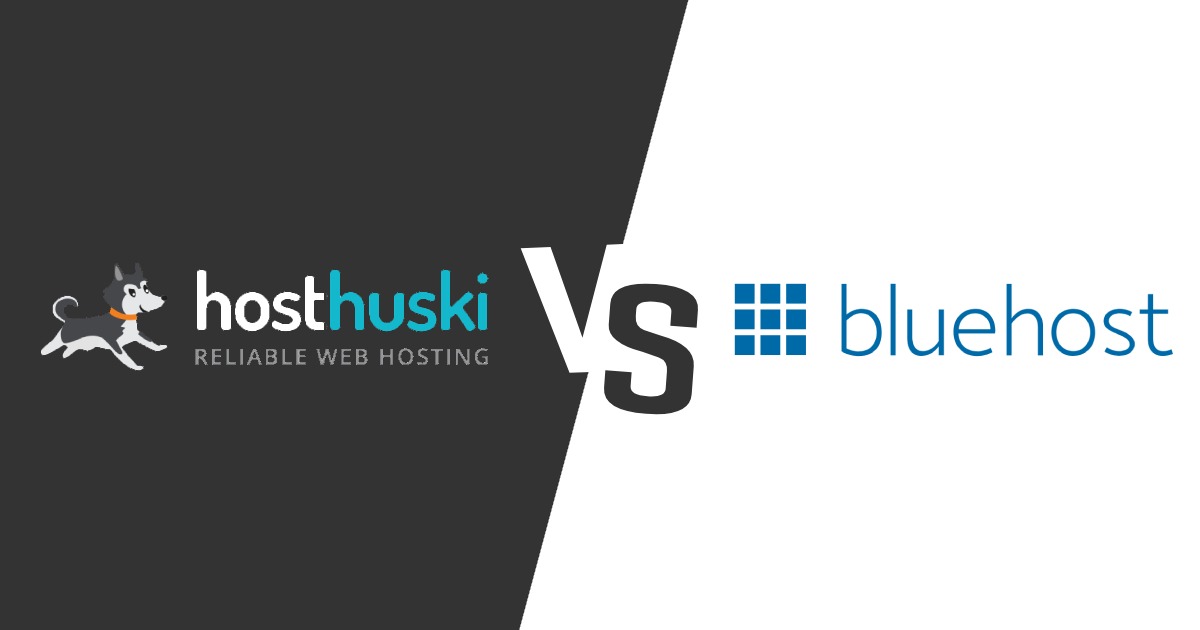 Bluehost and HostHuski both offer WordPress website hosting and 24/7 support, but there are some important differences. Let's review the details with a side-by-side comparison of web hosting for HostHuski vs. Bluehost.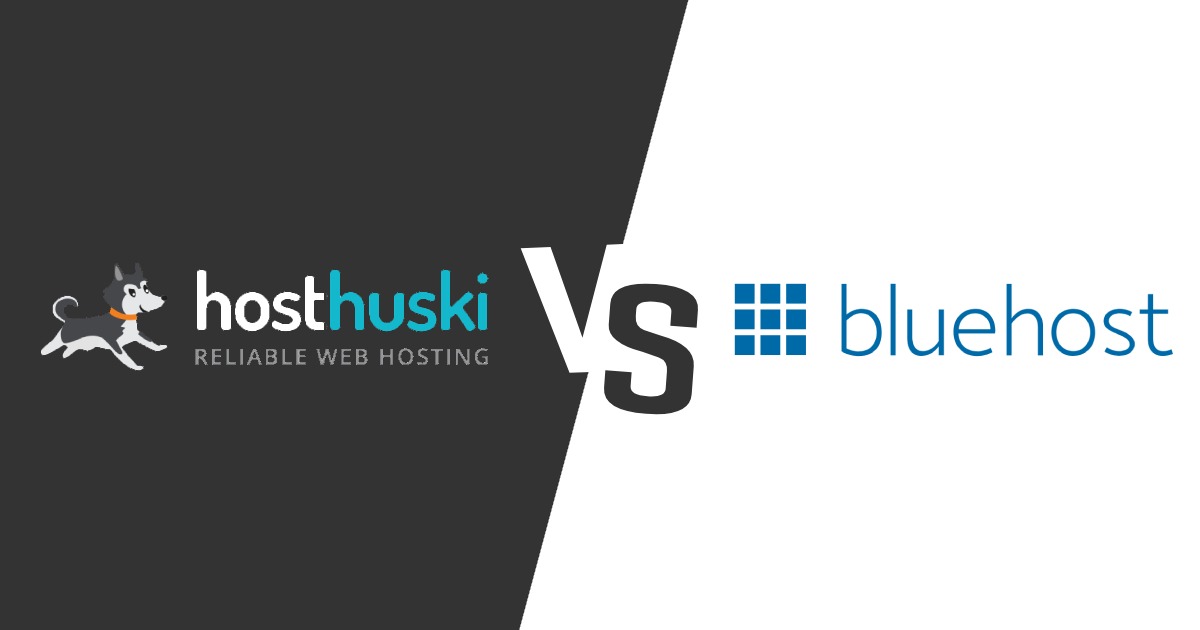 See how HostHuski and Bluehost Compare
Bluehost vs HostHuski – The Top Web Host Is….
After the website itself, web hosting may be the most important part of any company's online presence, so finding the right web hosting team is crucial. Both HostHuski and Bluehost provide website hosting for businesses. A complete look at both of these web hosting companies will reveal which one is the right choice for your specific needs. Let's start with the things they have in common.
Common Web Hosting Features for HostHuski and Bluehost
Both companies offer various types of web hosting plans that include
free SSL
24/7 Customer Support
WordPress
solid-state disks
All four of these features are very important to any company website. SSL makes your site traffic encrypted for your and your customers' protection. 24/7 support gets you the help you need when you need it. WordPress is the world's leading website building platform and it is portable and uniquely yours to own. And solid-state disks have better hardware longevity and are faster loading, too.
Key Differences of Bluehost and HostHuski
Billing practices is a key factor in selecting the appropriate web hosting package. All of the hosting plans provided by HostHuski are billed month-to-month, whereas Bluehost requires you to buy hosting at least 12 months at a time. This makes a difference when it comes to your ability to leave if you are unhappy with the service. Usually, hosting companies require a year commitment, knowing that soon-to-be dissatisfied customers will likely remain with their company instead of finding a better web host and paying a hefty cancellation penalty.
Bluehost may seem to provide a lower price at first, but this "low introductory rate" sales tactic many hosting companies use to entice new customers. Once your initial term is over, they will raise the price. Customers often find themselves paying for a renewed year of web hosting service at the higher rate, all in a single, automatic transaction. Since HostHuski performs an improved service they offer all of the standard web hosting plans contract-free. HostHuski is confident that customers will continue choosing to renew month after month because of its fast, affordable hosting, no contract required.
HostHuski has superior web server performance compared with Bluehost. The infamous Endurance International group (EIG) owns Bluehost, running it (and its many other popular web hosting companies) with aggressive sales tactics and overcrowded servers. EIG is known by real, experienced website professionals to be a company to avoid.
Why does this matter for you? Your web hosting service with Bluehost is designed to fail so that customers will have no choice but to purchase upgrade after upgrade. Bluehost customers consistently report adequate load times only during the first couple days of their web hosting service. SEO and visitor satisfaction demand website load times faster than 3 seconds, which Bluehost provides–for about 48 hours. The customer service team at Bluehost offers exactly one solution to get the fast web hosting you were promised: An expensive upgrade.
This is all so they can make more money off you even if you only have one website with a small amount of traffic. EIG hosting companies (like Bluehost, HostGator, JustHost and HostMonster to name a few) are notorious for having poor customer service, poor server performance, and poor sales tactics.
The Glaring Difference between Web Hosting Companies
Comparing Bluehost to HostHuski reveals a massive difference in how each web hosting company runs. Bluehost is designed to make money, no matter how it treats its customers. HostHuski as an alternative to Bluehost, is designed to provide the best web hosting possible because it was originally created by a web design agency that was ready to rattle of the web host status quo.
The significant differences between each company's vision and values affect every aspect of their web hosting services. With a web hosting plan from HostHuski, you gain the quality your website deserves and your visitors look for. Fast servers give companies a competitive advantage over those with poorer service from their web host. In order to retain customers and outmatch your competitors' online presence, you need hosting designed to be fast and long-lasting.
The Customer Support You Actually Deserve
Bluehost and HostHuski both offer 24/7 chat support, but with key differences. It's simple. Bluehost uses non-American support agents. HostHuski uses ONLY North American (US and Canada) agents for their support and they commit never to change that practice. HostHuski provides unscripted, easy-to-understand customer support from native English speakers who are trained in all aspects of your account and business.
Who Wins Between Bluehost vs HostHuski?

The winner of this battle is very clear. HostHuski offers quality of service and pricing you cannot get with Bluehost and includes full North American support and web hosting plans that aren't made to upgrade but made to last. Bluehost offers what appear to be lower prices at first, but they hide the fact that they will raise the rates on you after your first term… not to mention they force you to buy a year, at least, upfront.
When you choose HostHuski, you gain access to more reliable speed and performance for your website and technical support based in North America.
Bluehost cannot provide you with this type of service or support, which makes HostHuski the clear winner between Bluehost vs HostHuski.
If you want the best load speed for your customers, you need to choose HostHuski for your hosting provider.
Start a chat with HostHuski's team, today for more information about the different web hosting services provided and how they can help you save money and give you a faster website. You'll be glad you did.
Want to give HostHuski a try? Click here to view pricing and get a free 30 day trial.