HostHuski offers free SSL for Siberian and Malamute plans. But sometimes SSL can be tricky. This article explains how to fix broken SSL certificates, check the status of SSL certificates, and resolve SSL certificate domain validation issues. If your site is not loading over SSL (HTTPS) properly, this is the article for you. We'll assume you've already logged into cPanel.
1. Go to the SSL Status screen.
In cPanel, scroll to the Security section and select the SSL/TLS Status option.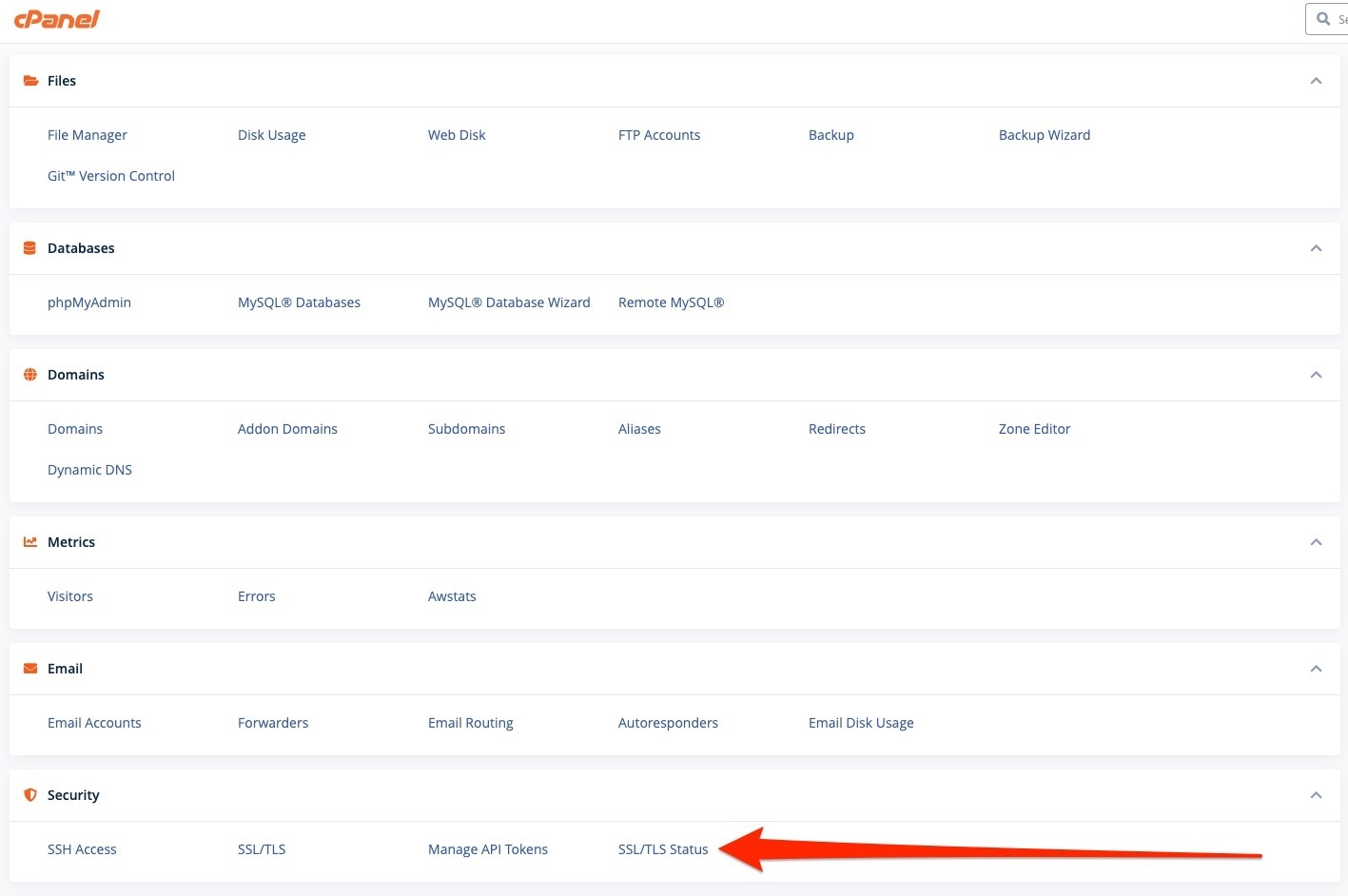 2. Click Run AutoSSL
On the next screen, click the Run Auto SSL button. You can also note the SSL status of your domains in this screen.

After you click this button you'll need to wait for it to finish processing. You should see green lock icons next to your domains if successful.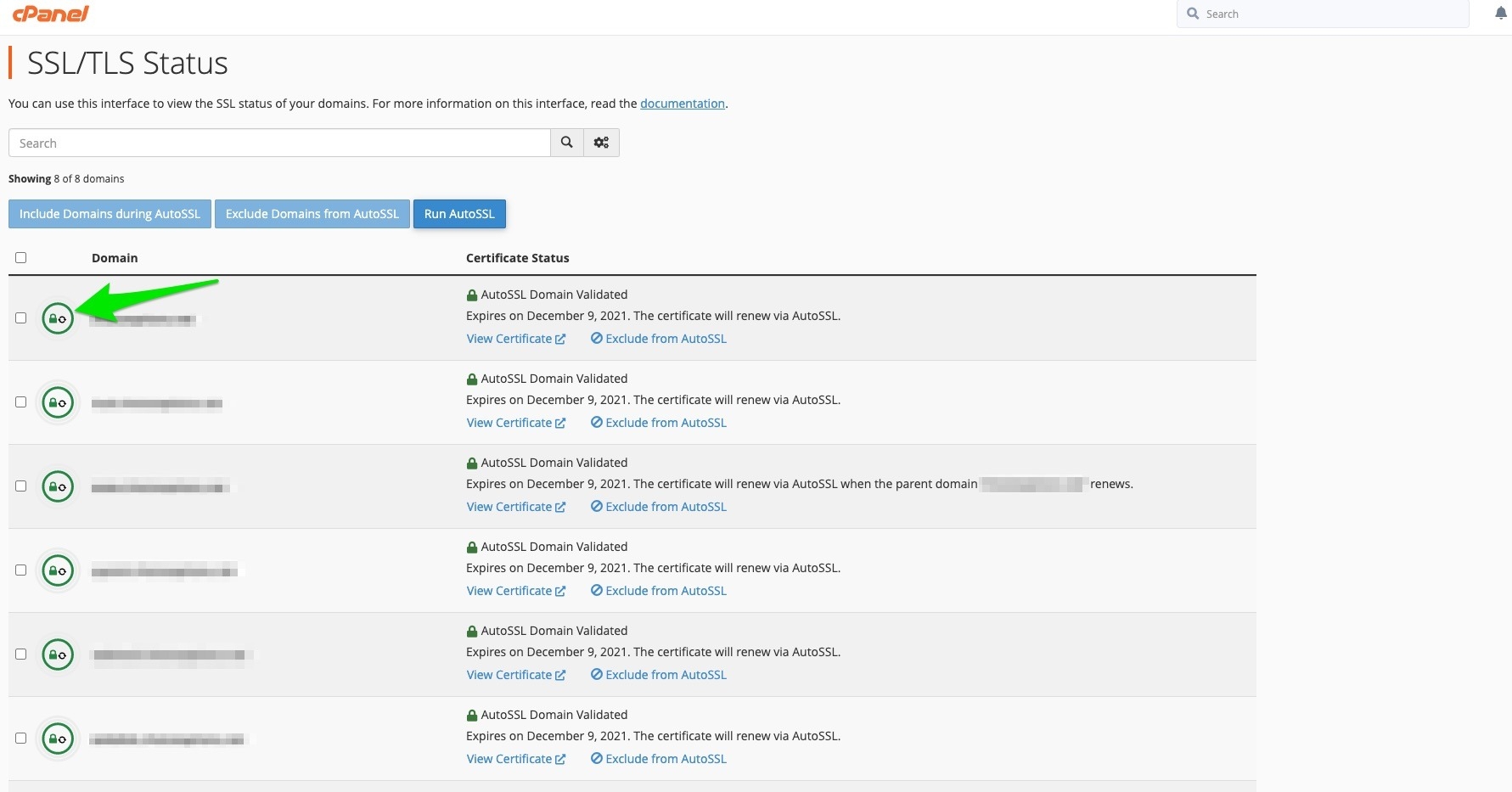 4. If your SSL succeeded but you are still having issues with your site loading over HTTPS, check your general settings in WordPress. Make sure your WordPress Address and Site Address both use HTTPS in the URL (if applicable).

3. Contact support
If running Auto SSL from your cPanel doesn't resolve your issues, you might need us to investigate this for you. We're happy to help however we can. Just send us a message in live chat or submit a support ticket.