Need to get into WordPress on HostHuski and can't remember your password?
Don't worry! It's easy to log into WordPress from your HostHuski cPanel account.
1. Open your cPanel and log in. Not sure how to login to cPanel? Click here.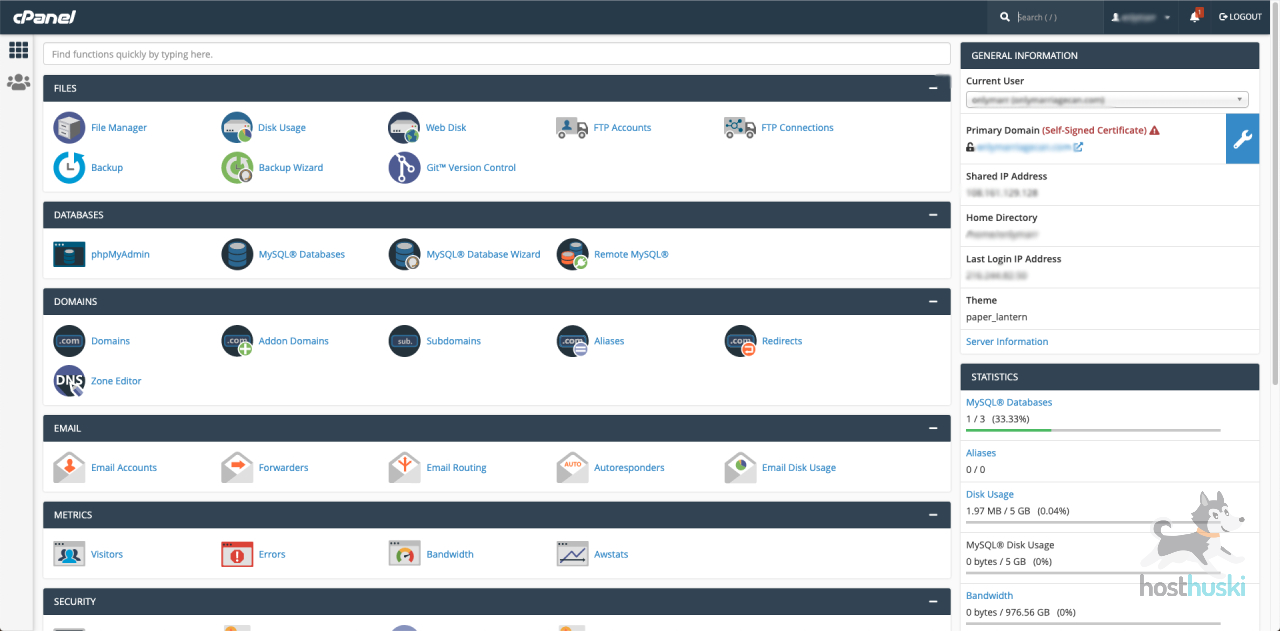 2. Scroll all the way to the bottom of your screen and click the blue WordPress icon.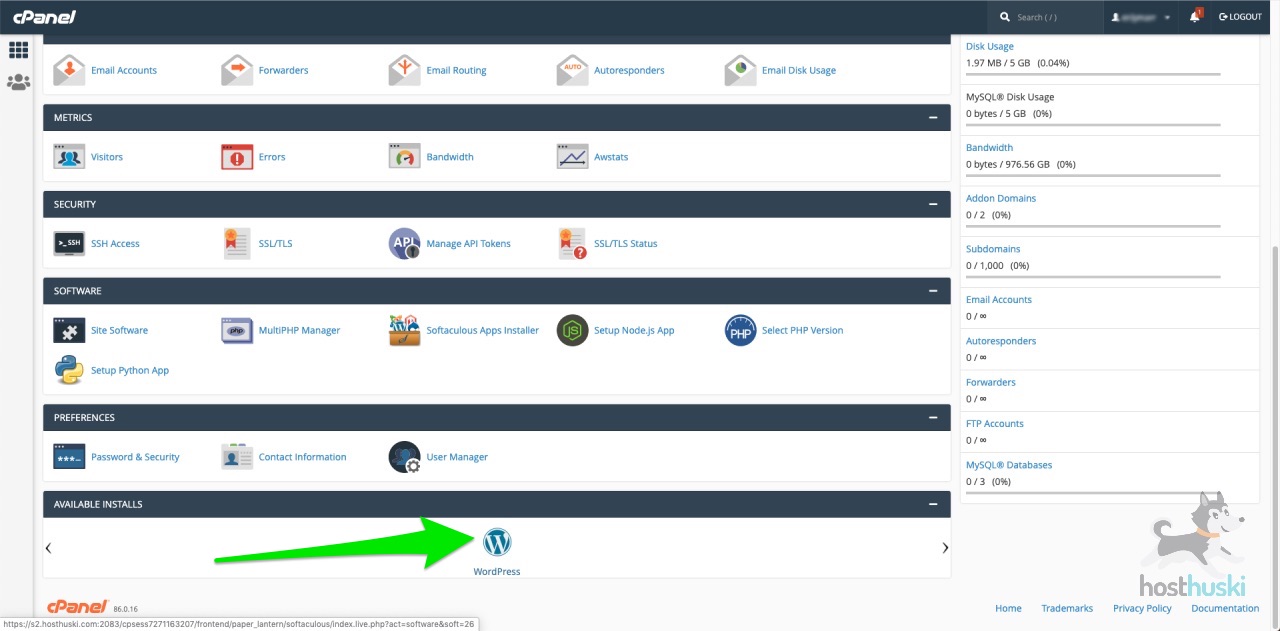 3. Go to the WordPress installation overview screen and you'll see your site listed and a person icon. If you click the person icon, it will also allow you to login effortlessly into your WP Admin Dashboard.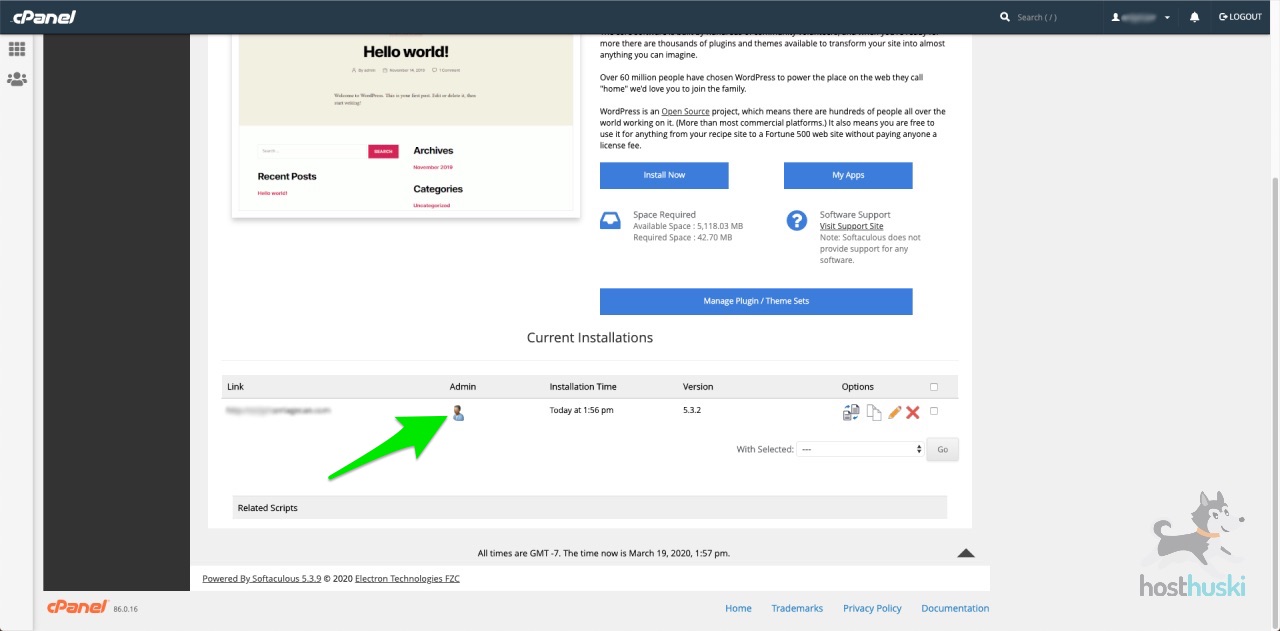 That's it, dawg!